The map at the left showing Adelaide station on North Terrace & headed south to Goodwood, where it branched off from the South Main Line. This is known as the Beach line, as when it gets to Brighton, it runs parallel with the beach, while climbing the Brighton bank towards Seacliff, & on to Marino the main terminal to about 1976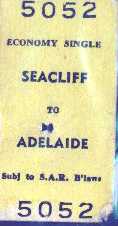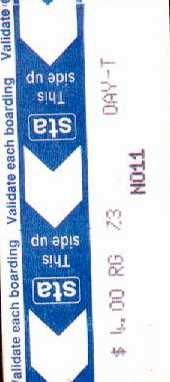 Above shows the old board tickets, that the guard would use his ticket punch on. To the right is the syle of ticket now used, with a magnetic strip on the back, & has to be validated in the ticket machine on all buses, trains & trams.
If you have any Photos or a story of your time with S.A.R. please Any info on the South Line needed!!
Back to THE MENU